Turning Crisis Into Calm
For 35+ Years

Providing Service & Comfort in Times of Need

When disaster strikes and your home or business falls victim to the devastating effects, it's not always easy to find comfort or reassurance as you assess the aftermath. At Professional Fire Restoration, we understand how traumatic these events can be, which is why we are here for you 24 hours a day, 7 days a week.
Originally founded as a upholstery cleaning business in 1968 by David R. Johnson, Professional Fire Restoration quickly expanded into one of the largest cleaning and disaster restoration companies of its kind.
​As a family business, we understand the importance of providing comfort in times of crisis. Additionally, we emphasize the value of giving back to the community that we serve.

"Seriously, you guys are great and we appreciate all of your help and expertise over the years."
– Craig, Jacksland Associates, Inc.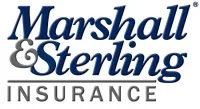 "We are very happy with the results and the interior looks better than ever."
– Lori Stejbach, Personal Lines CSR, Marshall & Sterling Upstate, Inc.
"I am writing this letter to thank you for the exceptional job you did handling this claim and taking care of our insured. As you know, a total fire loss is devastating but with your knowledge, professionalism and immediate response you provided great service to our insured."
– Linda Knapp, Agent, Knapp Insurance Agency, LLC
"I have found that PFRS has responded promptly in time of need, performed the necessary services in professional manner has been fair the cost, and has tuned crises into calm."
– Joseph C. Salvione, Jr., President, Salvione Insurance Agency, Inc.