Preventing Fire Damage in Commercial Kitchens
Whether you own a small family-owned restaurant, or a large venue that hosts weddings and other parties, you most likely operate out of a commercial kitchen. Commercial kitchens are great because they provide your team with quality equipment and adequate space to meal plan and prep for your guests or customers. However, just like any other kitchen, you need to be prepared on how to prevent fire damage in commercial kitchens as well. 
Fire damage in commercial kitchens can happen for a variety of reasons including unattended kitchens, unclean kitchen appliances, old equipment, and more. To keep your team, your building, and your guests safe here are some tips for preventing fire damage in commercial kitchens.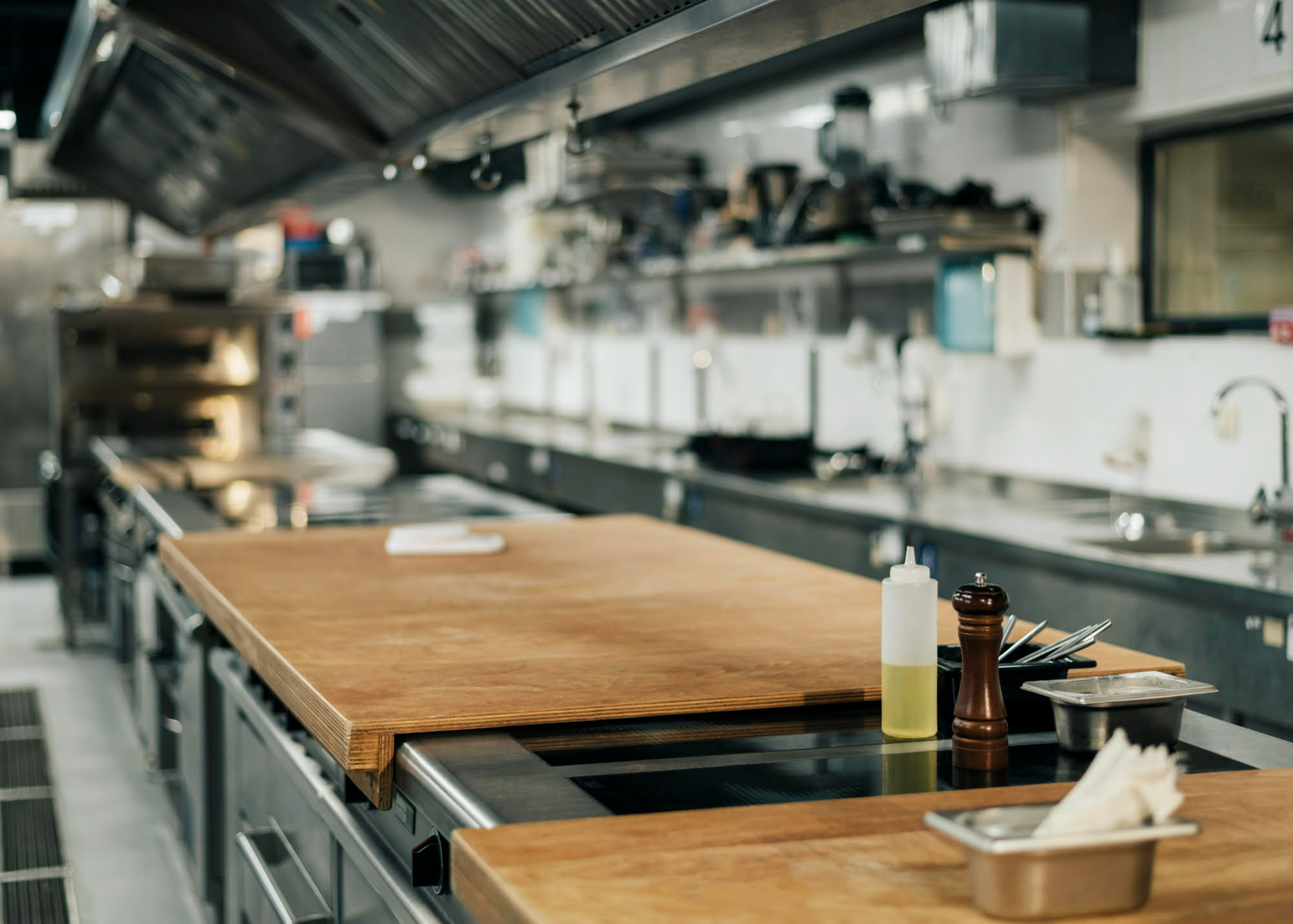 Never Leave the Kitchen Unattended
One of the most common causes of fire damage in commercial kitchens is not paying attention to the food cooking. It's important to never leave the kitchen unattended while you are cooking and to always remember to turn off the stove and clear the area if you need to leave the room. 
Keep Equipment Clean and Serviced
It's also important to make sure that all kitchen equipment is cleaned on a regular basis. When dirt, grease, and other elements build up on the kitchen equipment and appliances it can contribute to fire damage in commercial kitchens. Not only should you keep your equipment clean, but also have any bigger equipment checked out and serviced by a professional at least biannually. 
Maintain a Safe Environment
Part of practicing fire safety in a commercial kitchen is maintaining a safe environment. Making your cooking environment safe includes always keeping all flammable objects or materials away from the stove. Make sure your team is practicing best practices for fire safety and that your safety equipment such as smoke alarms and fire extinguishers are all serviced and working properly. 
There are only so many precautions you can take to prevent fire damage all together. Unfortunately, accidents can still happen. Even with the best fire safety practices, equipment, and well-trained staff, fires can still happen. It's important to keep your team trained on knowing what to do in case of a fire, where the safety is located, and to practice drills regularly.  
Finding Fire Damage Restoration Professionals in Albany, NY
Hiring restoration professionals is the key to addressing fire damage quickly and efficiently. The team assesses the fire damage and creates a restoration plan that covers you and your kitchen from point A to point Z.  
Professional Fire Restoration should be the first call you make after experiencing any kind of fire damage in your commercial kitchen. We have over 35+ years of experience of turning crisis into calm. We're here to help you along your path to starting new. Contact us today so we can help!