Post Fire Checklist for Your Home
Dealing with a fire in your home can be traumatic for your family and devastating for your property and belongings. During the chaos following a home fire, it's common for people to forget the steps they should take to make sure their home and family can recover as quickly and as safely as possible. Use this post fire checklist for your home to remind yourself and your family of a few important steps you should take after experiencing a fire in your home.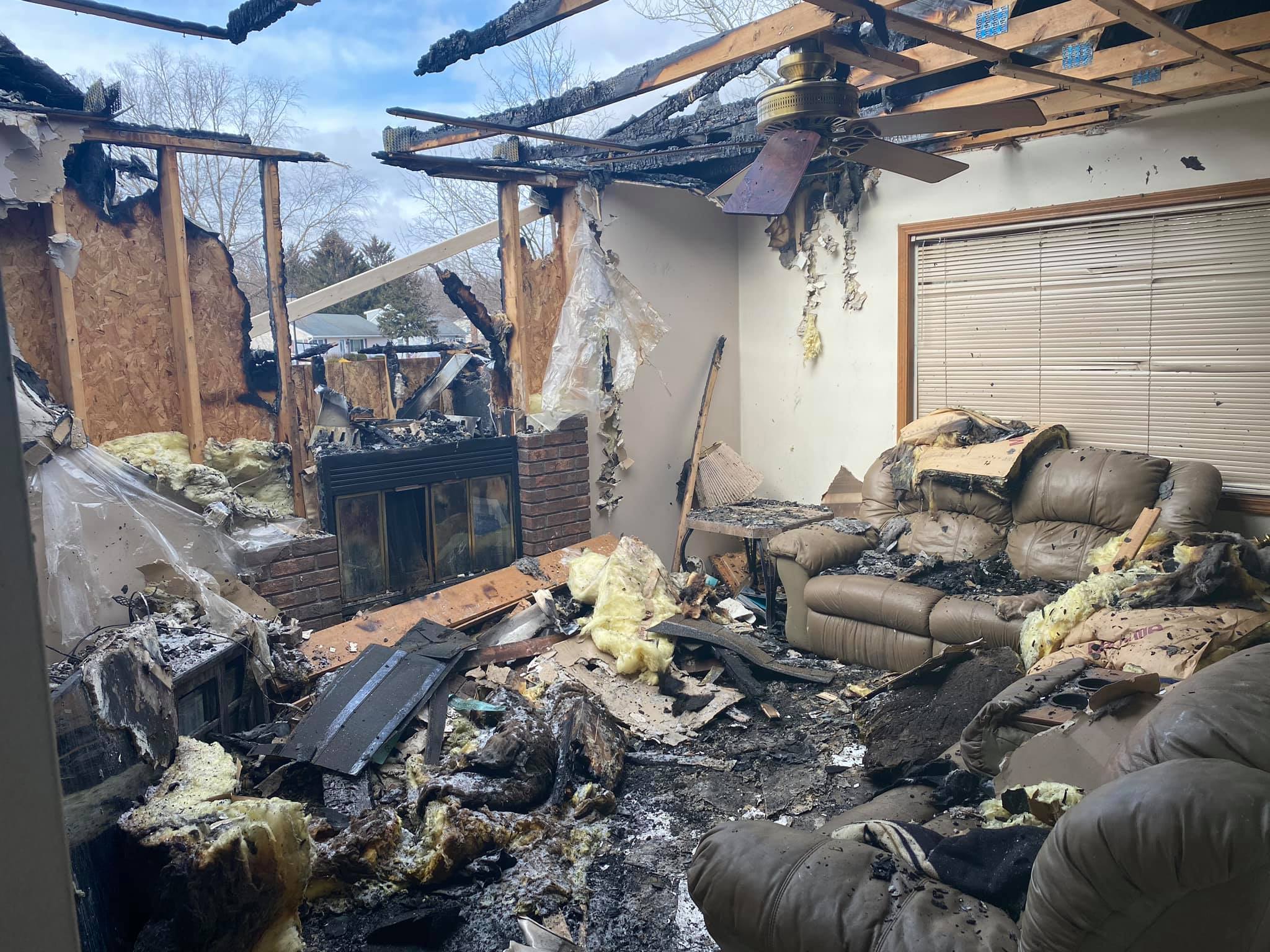 Call 9-1-1
In the case of any fire emergency, your first step should always be to call 9-1-1. Especially if the fire is still ignited, if people have been injured, or if property has been damaged. Emergency services will help to extinguish the fire, work to make conditions safe again, and to treat anyone who has been burned or harmed by breathing in smoke.  
Check on Everyone Involved
After you have notified 9-1-1, you should immediately check to see if everyone involved in the fire is okay. It's important to check that they are being taken care of if they suffered any injuries, but also their emotions during this stressful time. It's common for people to experience feelings of stress and sadness during this time, sometimes a quick hug or talk can be just what they need. It can help you process your feelings as well. During this time, you should also be checking on any pets involved in the home fire and make sure they are okay. If you need to make arrangements for someone to watch or care for them during this time, you should make that call sooner rather than later to have your sole focus be on your home and family during this time. 
Inform Family and Friends That You Are Safe
One of the next few steps should be to call your immediate family or friends not involved to inform them of what happened and that you are safe. Word of disaster can travel quickly in a neighborhood, and the last thing your family needs to worry about is stressed family and friends calling you frantically when they find out what happened from someone else. It's also important to update them on your situation because you could need to rely on them for a place to stay, supplies, or anything else you may need.  
Call Your Insurance Company
Once everyone is safe and being cared for, now it's time to notify your insurance company of the fire. This way you can start your claim process immediately. Your insurance will walk you through the next steps you need to take to file your claim and provide you with resources that may be helpful during this time.  
Hire a Restoration Company
It's extremely important to call a professional Fire Restoration company as soon as possible after a home fire. The restoration company will immediately assess the damage to your home and work with you and your insurance agency to create a restoration plan. The team will take any necessary steps immediately to mitigate any additional damage that could occur to your home. This may include securing doors and windows, pumping out water, and implementing air filters to start reducing the amount of smoke damage in your home. 
Stay Out of Your Home Until It's Safe
One of the most important things to remember from the post fire checklist is to remain out of your home until the restoration team and insurance company has deemed it safe to re-enter. If you enter your home too soon, it could be structurally unsound or still have harmful chemicals present that you should not be around. Re-entering before the restoration process is complete could interfere with not only your insurance claim, but also your health.  
Finding Fire Damage Restoration Professionals in Albany, NY
Hiring fire damage restoration professionals is the key to addressing fire damage and getting your home put back together quickly and efficiently. The team assesses the fire damage and creates a restoration plan that covers you and your home from point A to point Z.  
You should call the Professional Fire Restoration team right away after experiencing any kind of fire damage in your home. We have over 35+ years of experience of turning crisis into calm. We're here to help you along your path to starting new. Contact us today so we can help with fire damage in your home and restore it to what it was or make it even better.