Pet Fire Safety Tips
In the event of a home fire or another home emergency, it's important to be prepared with a plan to keep you and your family safe. Pet owners should be especially prepared because they have a few extra furry family members to consider. Here are some important pet fire safety tips to consider when making a fire or emergency plan for your home.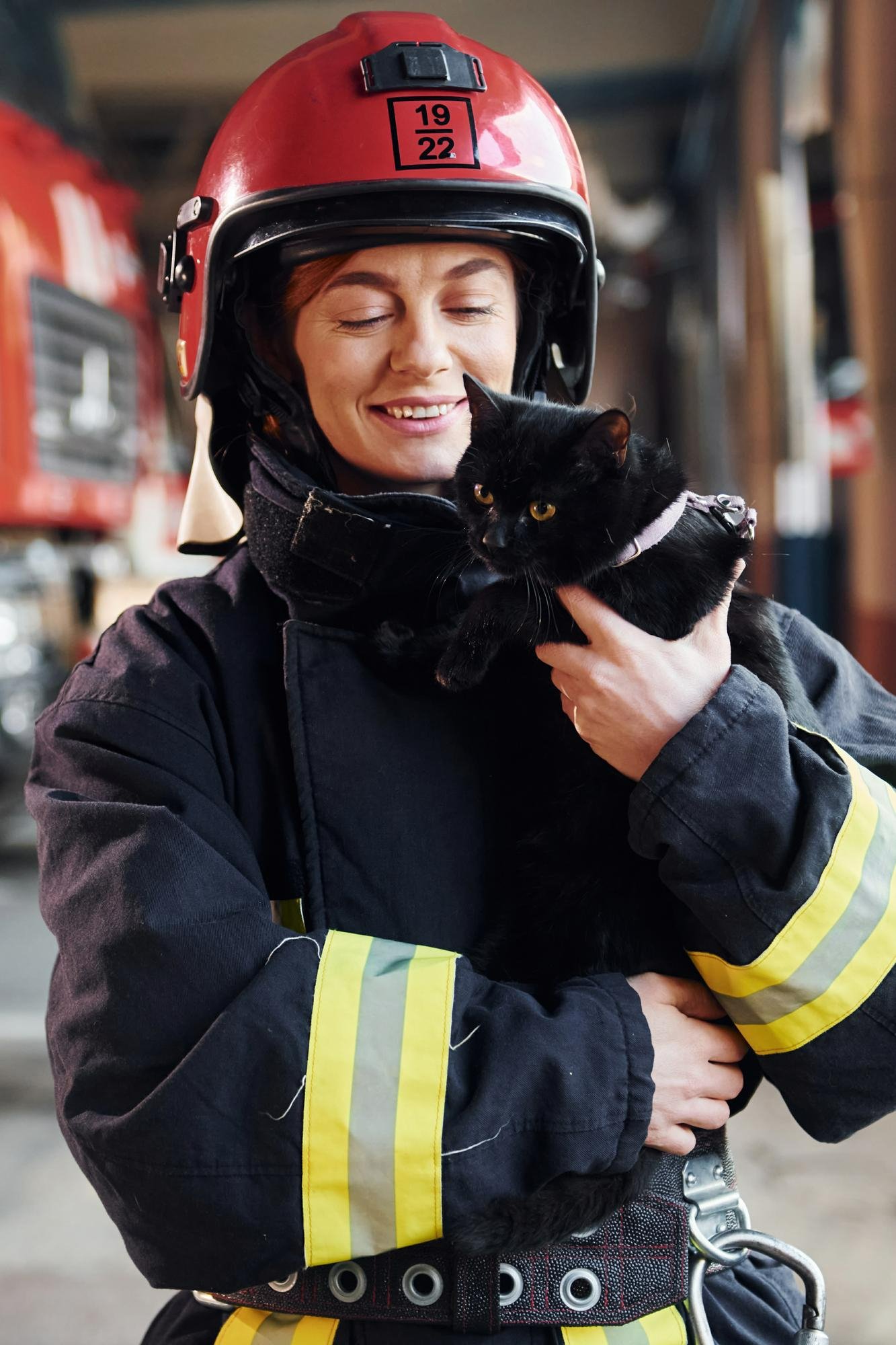 When developing your fire safety and emergency plan, make sure to include your pets in the escape plan.

 

When you and your family practice your emergency plan, make sure to practice with the pets as well to evaluate timing and effectiveness of the plan.

 

Pet-proof your home of all fire hazards for when you are not home. This includes extinguishing any open flames, making sure they do not go near the stove, and removing any cords they could possibly chew.

 

If your pets are young and untrained, secure them in a cage or room throughout the day when they are unsupervised to prevent any fire hazards.

 

Put a window cling on your front door or window identifying the number of pets in the household and what kind they are to alert emergency personnel of what animals could still be inside.

 

Upgrade your smoke detectors to more advanced monitored ones. They notify you when you are not home and there is a fire to help protect unsupervised pets.

 

Be familiar with your pets hiding spots to check yourself or have emergency personnel check in the event of an emergency.

 

After a fire, keep a close eye on your pet's health and behavior. Get them checked out if necessary for any follow-up care they may need.

 

Have a list handy of pet friendly hotels, boarding facilities, or a family or friend that would take you in with your pets in case of an emergency where you cannot go back into your home.

 

Make sure all your pets have accurate ID tags. Microchipping is also an option to help you locate your pet in the event you get separated in an emergency.

 

When building your emergency kit, consider what your pet will need. This could include food, water, blanket, medication, and a photo to show emergency personnel in case you get separated.

 

Keep a collar and leash near front and back doors to grab them quickly in case of an emergency.

 
Finding Fire Damage Restoration Professionals in Albany, NY
Hiring fire damage restoration professionals is the key to addressing smoke or fire damage and getting your home put back together quickly and efficiently. The team assesses the damage and creates a restoration plan that covers you and your home from point A to point Z.  
Once everyone is safe, Professional Fire Restoration should be the first call you make after experiencing any kind of fire damage in your home. We have over 35+ years of experience of turning crisis into calm. We're here to help you along your path to starting new. Contact us today so we can help clean the fire damage in your home and repair it to what it was or make it even better.