How Does Mold in Your Home Affect Your Health?
Has a family member in your household been experiencing unexplained allergy symptoms? Or, has your home recently experienced water damage and now has a musty smell? There's a good chance you may have mold growing somewhere in your home. So, how does mold in your home affect your health?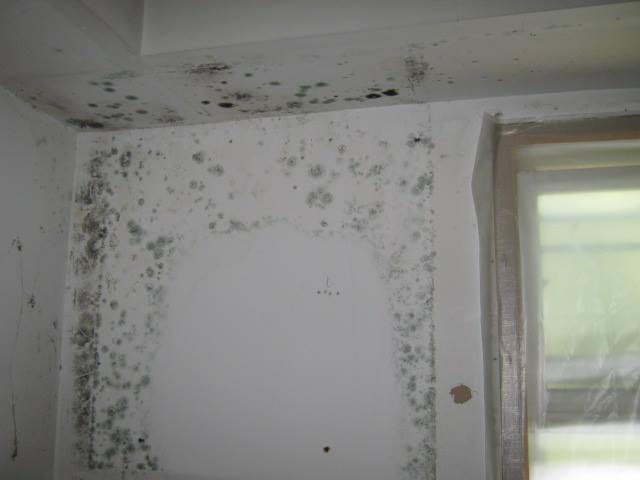 Common Places to Find Mold in Your Home
Mold tends to grow in places of your home that have experienced a lot of moisture. This can be basements, bathrooms, doors, windows, or pipes. Mold can also grow on pretty much any type of surface or material. This includes paper products, wood, paint, wallpaper, carpet, fabric, and more. 
How Do you Know if you Have Mold in Your Home?
If you have mold growing somewhere in your home, you may experience a few different warning signs. The first is almost always a musty smell being present in your home. Another warning sign is to see cracking, peeling, water spots, or warping of painted walls in your home from previous water damage. If you are unsure if your walls are just dirty or if they have actual mold growth, you can keep an eye on them over a few days or weeks. Mold will continue to grow while dirt will just stay the same.  
How Mold Affects Your Health
Allergy-like symptoms including runny nose, sneezing, congestion

 

Eye irritation

 

Coughing

 

Sore throat

 

Skin rash

 

Headache

 
These are just a few of the common health problems someone in your home could experience from mold growth in your home. There are certain categories of people that may have more severe reactions. This includes people with allergies, people who have a weaker immune system, or babies and elderly people.  
How to Prevent Mold Growth
Here are some quick tips on how to prevent mold growth.  
Keep an eye on the humidity levels in your home

 

Fix any leaks within your home immediately

 

Clean up any water damage in your home as soon as possible

 

Contact a professional for Mold Remediation

 
Finding Mold Remediation Professionals in Albany, NY
Professional Fire Restoration can help with water damage and mold remediation. If a mold problem has occurred in your home, we will help to remove it and restore your home to it's original condition. You will not have to worry about the safety of re-entering your home after the restoration process. We will handle everything from point A to Z when it comes to accessing water damage and the mold remediation process. If you need help with water damage or mold remediation in your home, please contact us today.