Home Restoration: What to Look for After a Storm
As a homeowner, you should always be prepared for bad weather and emergency storms. Whether it's a minor seasonal thunderstorm, or another type of severe weather storm, you should always be prepared to keep yourself, your family, and your home safe. A huge part of the home restoration process is knowing what to look for after a storm. Let's learn how to do this below.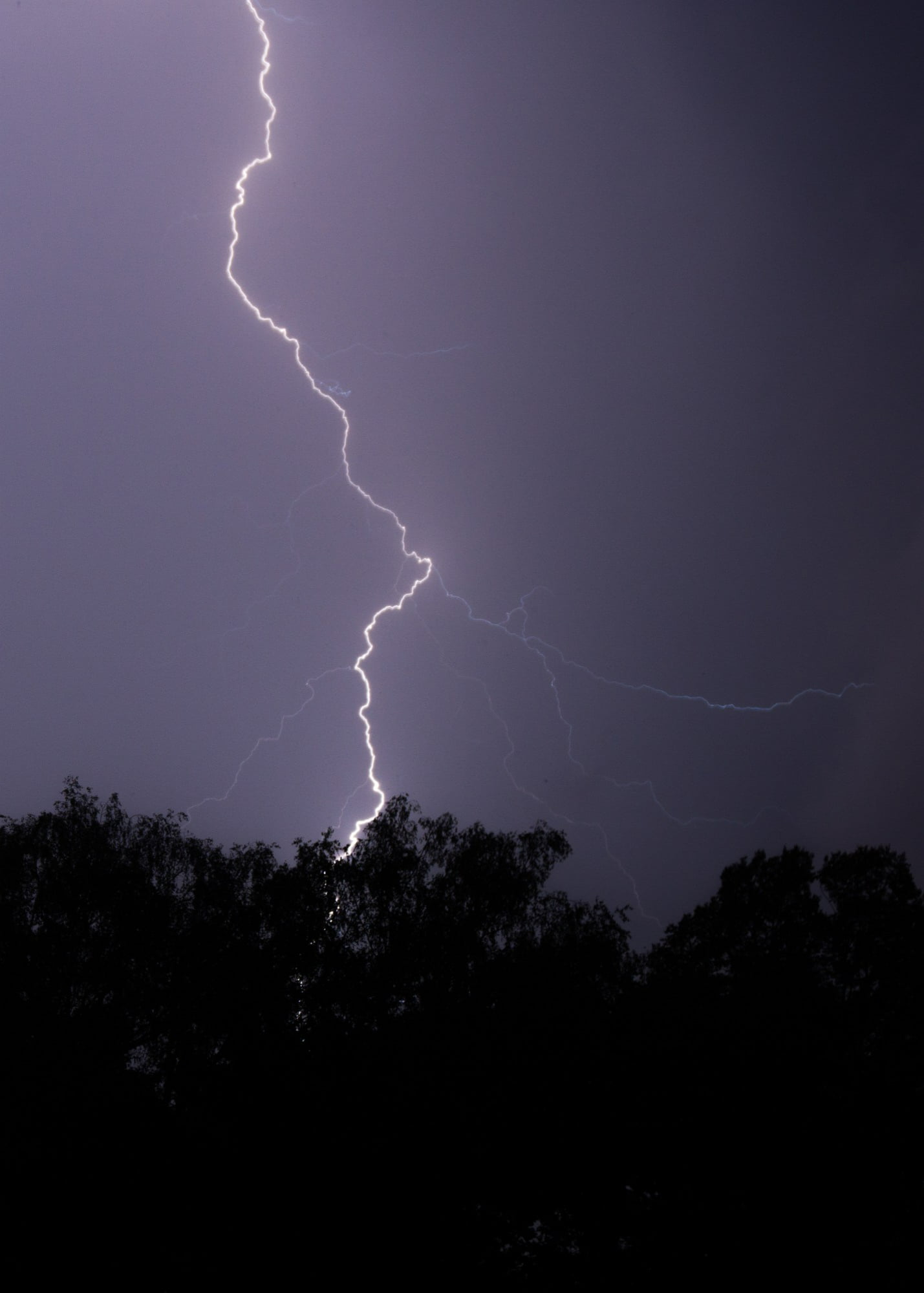 Check the yard for fallen branches and downed wires.

 

Inspect your roof for dents, damage, holes, leaks, and broken shingles.

 

Inspect the inside of your chimney for loose pieces, dents, clogs, and any other damage that could cause water damage.

 

Check your gutters for any blockage or loose pieces to make sure it is draining properly.

 

Go through your home and look for any visible water stains on the walls.

 

Dry out any water stains to prevent future cracking from retained moisture.

 

Check your windows for cracked, loose, broken, or damaged glass or panes.

 

Examine your home's exterior siding to see any missing or damaged pieces.

 

Check your basement for any water damage, pooling, or flooding.

 

Check all power lines and wiring to make sure it has not suffered from water or fire damage.

 

Examine your air conditioner for any storm damage.

 

Check all exterior structures such as garages, sheds, and more for any storm damage.

 

Inspect your attic or crawlspace for wet insulation which could mean water damage in your home.

 

Check that your sump pump is maintained and working properly after a storm.

 

Make sure all of your windows and doors are sealed properly to prevent moisture from getting in.

 

If you have a generator, make sure it is maintained and working properly.

 

Take pictures of all storm damage for the home restoration professionals.

 
Finding Home Restoration Professionals in Albany, NY
Hiring home restoration professionals is the key to addressing water, smoke, fire, or any other type of home damage and getting your home put back together quickly and efficiently. The team assesses the damage and creates a restoration plan that covers you and your home from point A to point Z.  
Professional Fire Restoration should be the first call you make after experiencing any kind of damage in your home. We have over 35+ years of experience of turning crisis into calm. We're here to help you along your path to starting new. Contact us today so we can help fix the damage in your home and repair it to what it was or make it even better.