Experiencing a home fire can be traumatic for everyone involved. The aftermath is filled with families putting their lives and their home back together piece by piece. A big part of cleanup after suffering from fire damage is getting rid of the smoke damage and odor after a fire.  
Plastic and other materials that are burned in the fire can lead to a lasting odor throughout your home that is difficult to remove. The smoke can be absorbed by materials such as fabrics and carpeting, making it harder to get rid of completely. So how do you remove the smoke odor? Follow our 7 steps for removing smoke damage and odor after a fire below.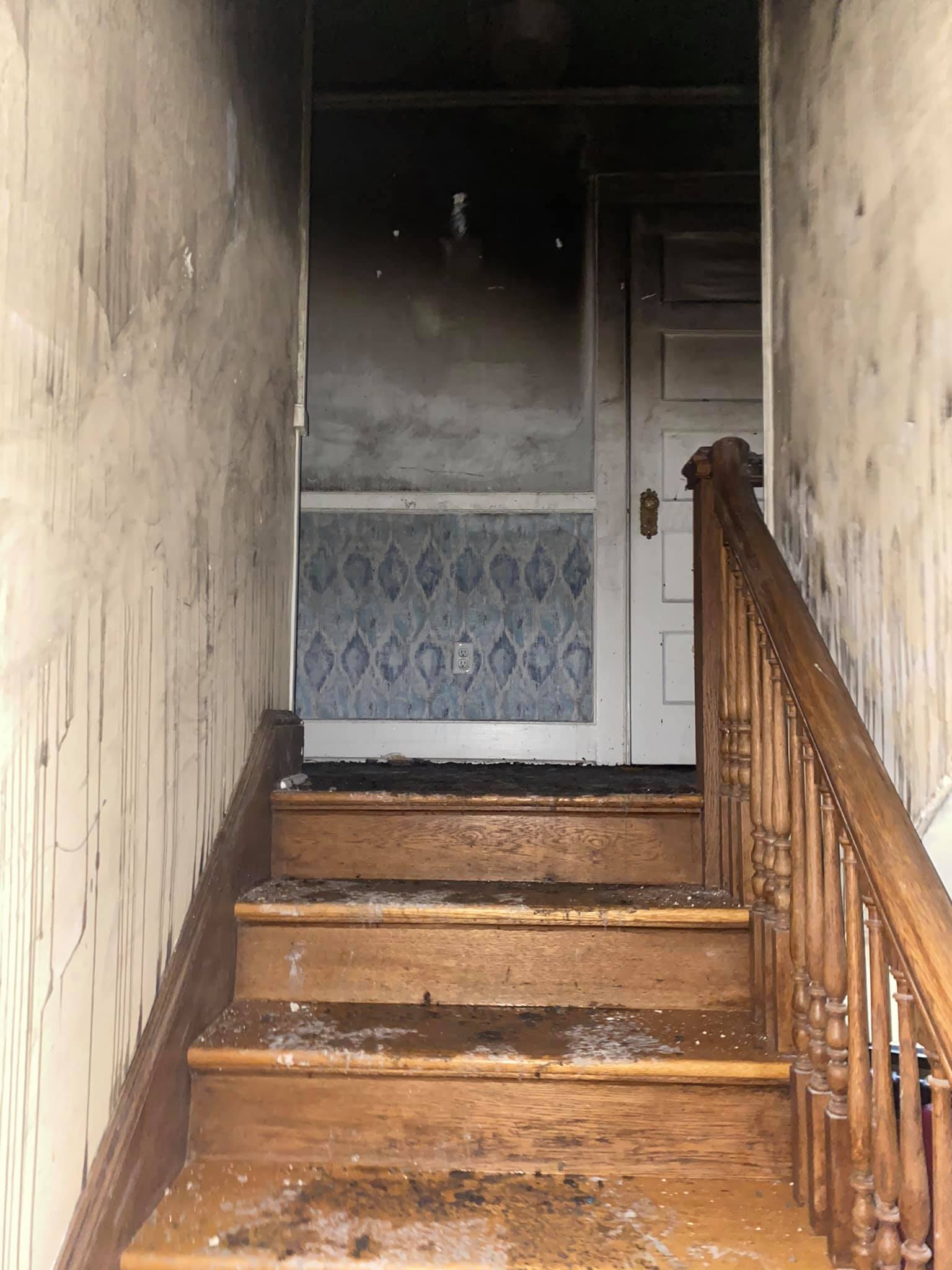 7 Steps for Removing Smoke Damage and Odor After a Fire
Call a Fire Restoration Professional
Your first step should always be to call a Fire Restoration Professional. You may think removing smoke odor in your home will be an easy task. However, the professionals have the experience and tools necessary to get the job done quickly and accurately. They will also assess any of your belongings in your home to see what can be restored and what can't. Calling a professional home restoration team can help relieve your family of a daunting task and leave it to the skilled technicians to take care of. The rest of our tips are things that can be done by the restoration team or in combination with the cleaning they perform. 
After having a fire in your home, it's important to air out your home to get fresh air circulating through it again. Opening all your windows and doors will help to remove any smoke particles throughout your home. You can also set up fans directing the particles to go out the windows and doors. 
Clean Fabric and Upholstery
It is extremely tough to get smoke odor out of fabric. Any clothing, curtains, furniture covers, linens, rugs, towels, blankets, or other household fabric items should be washed and dried according to their specific directions. Ask your professional restoration company how they can help to clean and restore furniture and other personal belongings throughout the restoration process. 
Remove Smoke Odors from Carpets
Another area that typically traps smoke odors in your home is the carpet. One of the best methods to clean your carpets and remove the odor is to sprinkle baking soda over the carpet, let it sit for a few hours, and then vacuum thoroughly with a HEPA-filter vacuum cleaner. If this does not work, you can resort to steam cleaning your carpet or asking your home restoration professionals for their expertise. 
While fabric and carpets are known to trap the smoke odors, hard surfaces can still contain smoke particles as well. It's important to disinfect and clean all hard surfaces in the home such as appliances, counters, windows, and doors. You can make a cleaning solution of a gallon of warm water, half a cup of distilled white vinegar, and a teaspoon of dishwashing soap. This solution will help to tackle trapped smoke particles on almost all surfaces. 
The walls in your home are also important to clean since paint has been known to trap smoke odor as well. You can try washing your walls with a solution made with ammonia or glycol since they have chemical properties that help to neutralize the odor. If washing the walls doesn't do the trick, you can always re-paint the walls with an odor-locking primer and a fresh coat of paint. In most cases, the professional restoration team will paint the areas in your home where they feel it contains smoke odor. 
Lastly, your HVAC or ventilation system in your home should be inspected and cleaned by a professional air duct cleaning technician after a home fire. Air duct cleaning is recommended to help get rid of any lingering smoke particles to keep the air in your home odorless and healthy for the people living in it. 
Finding Restoration Professionals for Smoke Damage and Smoke Odor in Albany, NY
Hiring restoration professionals is the key to addressing smoke damage and smoke odor after a fire. The restoration team will assess the smoke damage and create a restoration plan that cleans and repairs your home, making it a smoke-free safe environment for you and your family again.
Professional Fire Restoration should be the first call you make after experiencing any kind of smoke damage in your home. We have over 35+ years of experience of turning crisis into calm. We're here to help you along your path to starting new. Contact us today so we can help clean the smoke damage in your home and repair it to what it was or make it even better.